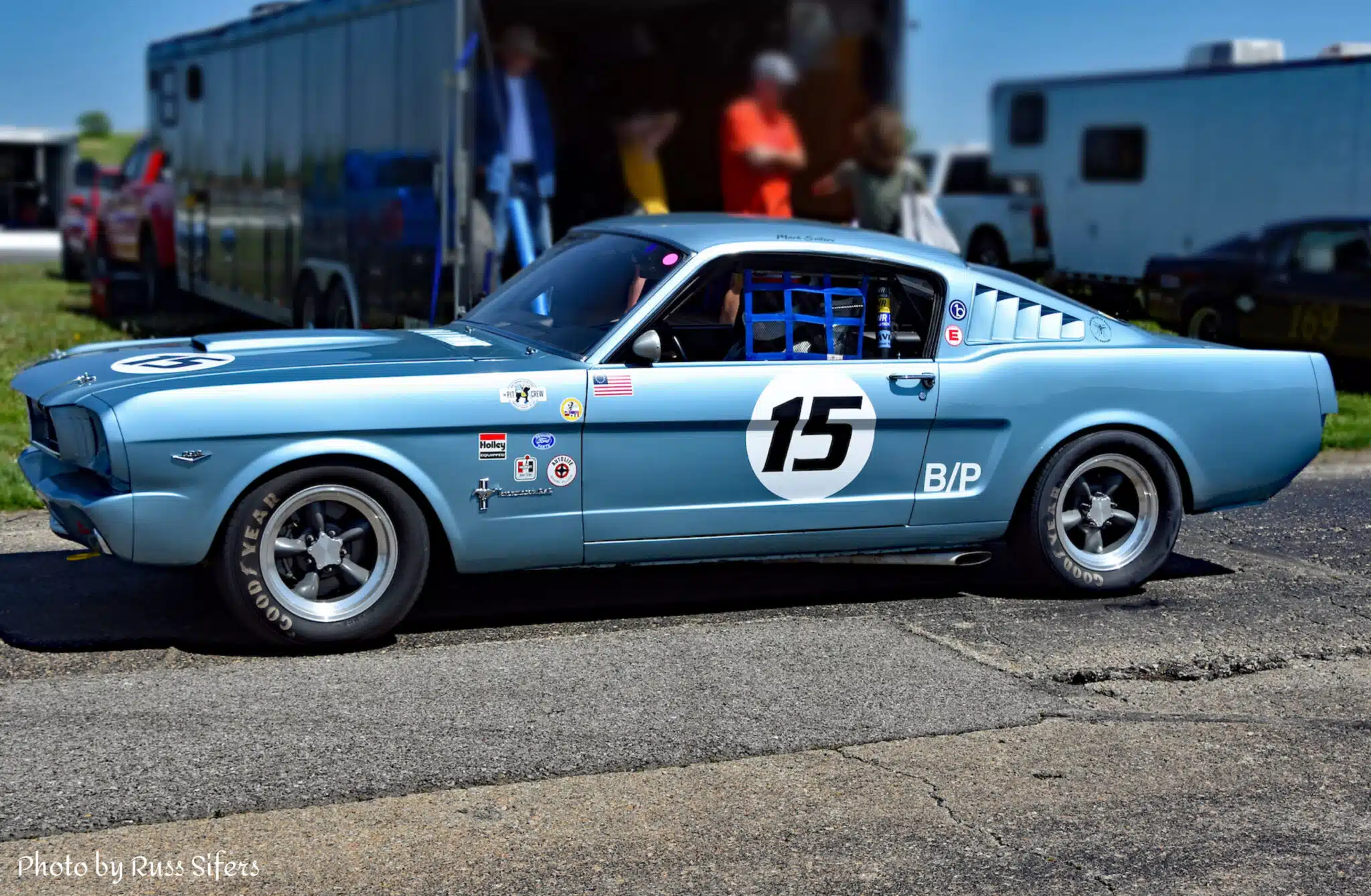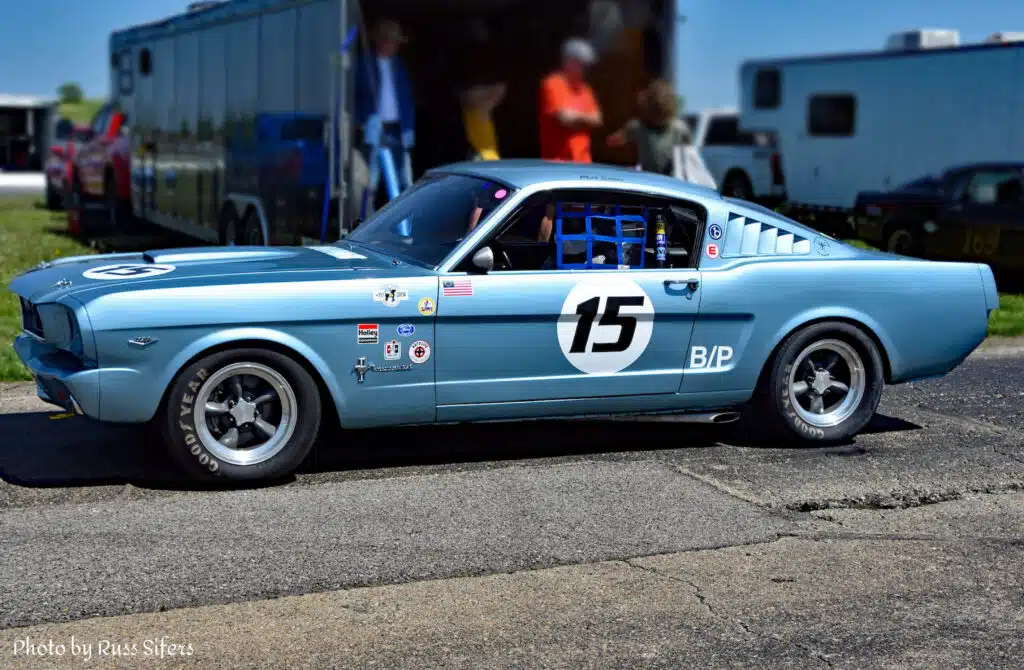 All of us were saddened when longtime HVR member and racer Mark Sellers informed us that he was hanging up his helmet after our most recent race at Heartland Motorsports Park.
We want to express our deep gratitude for the incredible impact he's had on Heartland Vintage Racing throughout the years. Mark's passion, sportsmanship, and contagious enthusiasm have enriched our club and fostered a sense of belonging within HVR. We're going to miss sharing the track with him but know he'll still occasionally be in the paddock, no doubt busting balls.
Many of you are likely familiar with Mark's '66 Mustang. It's the beautiful Silver Blue fastback with the "googly-eye" headlights. It's an incredible car which has been meticulously prepared and maintained, and is currently up for sale over on Hemmings.
We'd love to see it stay within our region, so we're hoping that one of you out there will bust open those piggy banks and give it a good home.