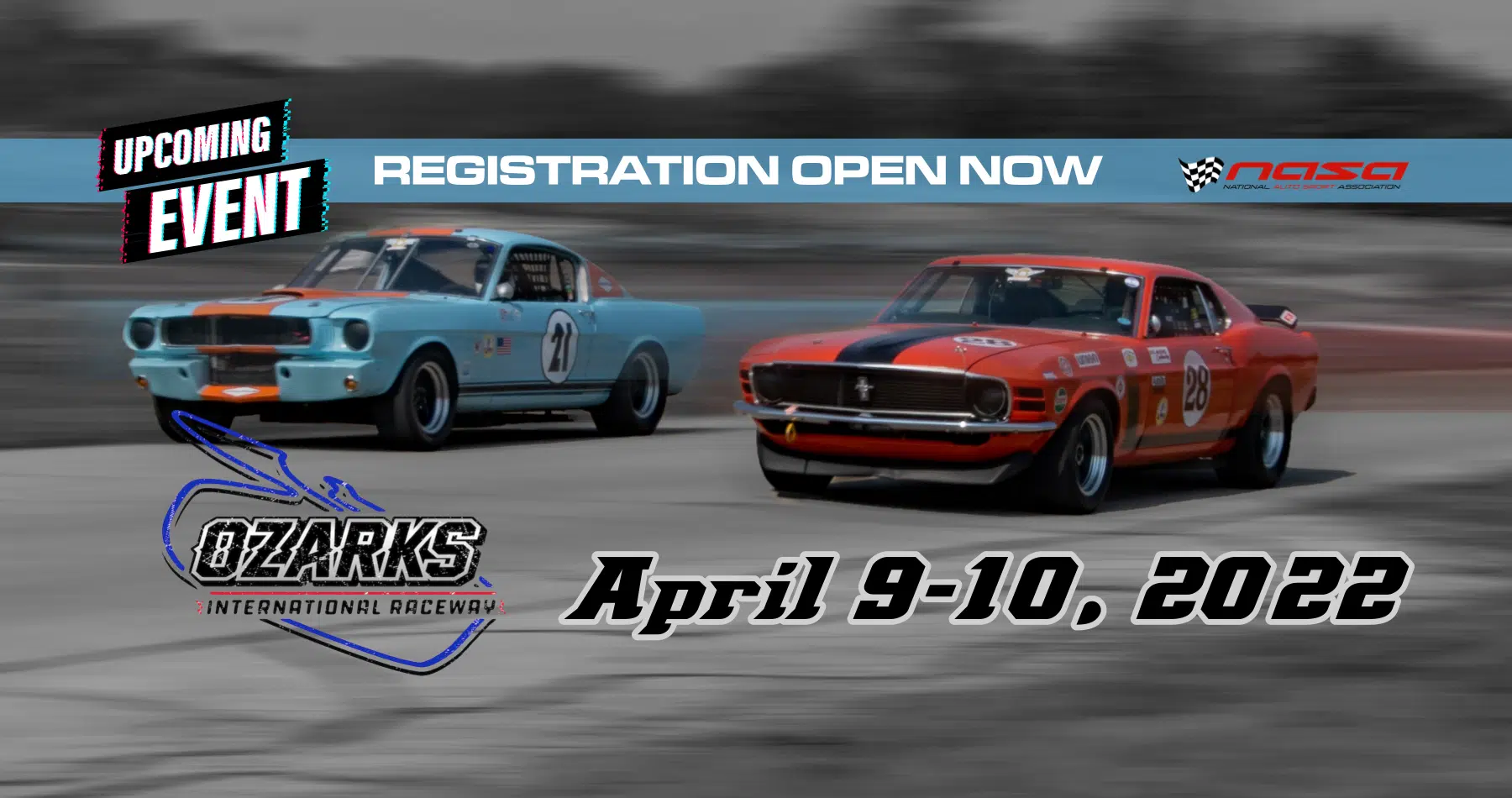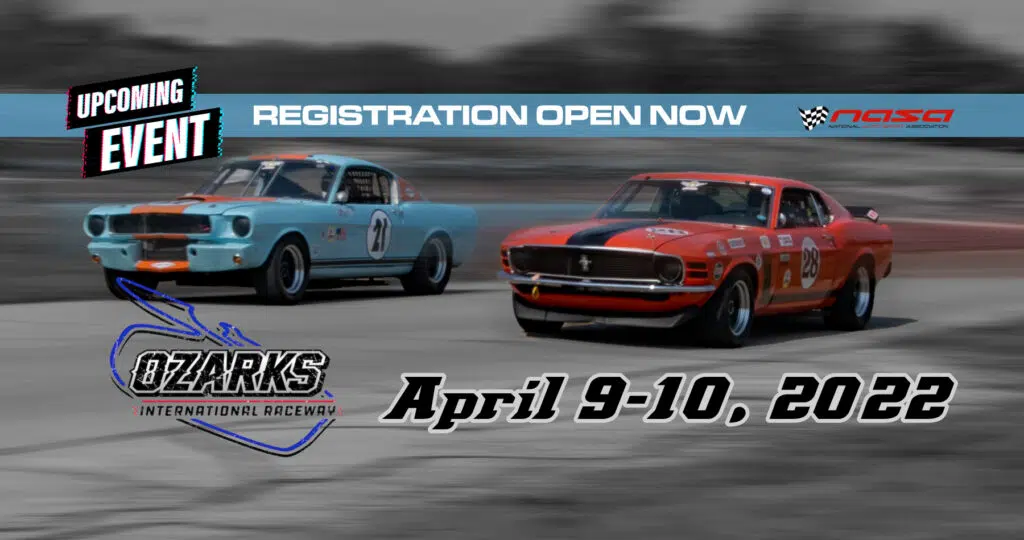 After a harsh winter of frigid induction and COVID expulsion, Heartland Vintage Racing is mixing up a healthy spring cocktail for vintage racers and fans at Ozark International Raceway April 9-10, 2022.
Start with a huge grid of beautiful, iconic vintage racecars, mix in copious amounts of burnt race fuel through old school motors, stir in the sounds of thundering pistons through straight pipes, and bind it together with vintage racing spirit and camaraderie.  Serve this potent concoction in the spectacular scenery of the Ozark mountains, on a platter that still has that new track smell, and you have a recipe for an epic event to start the 2022 racing season.
HVR will be joining our friends and partners from the NASA Central Region, for the first Vintage event at Ozark International Raceway.  Racers can expect a mixed grid of up to 50 closed wheel vintage racecars, three sessions per day, with split-starts for big and small-bore racers.
Initial reviews of this brand-new destination track have been effusive.  With almost 4 miles, 19 turns, and over 100' of elevation change, it is sure to challenge and reward drivers of all vintage machinery and skill levels. Spectators can observe the action on the track from multiple elevated vantage points, with unlimited access to the paddock of cars and drivers.
A vintage legal car and recognized Competition license are required to race.  If you have questions regarding car preparation or license requirements, please first review our Racer Info page, then contact HVR Licensing Chairman Kenny Barnett at kbarnettfarms@yahoo.com