Dana Mecum and his Mecum Auction crew have become well known for selling classic muscle cars, but every now and then, a few vintage sports cars will sneak in to the mix. A few of those have infiltrated the ranks of the Hemi's and the Chevelles this weekend in Kansas City, so we thought we'd highlight them.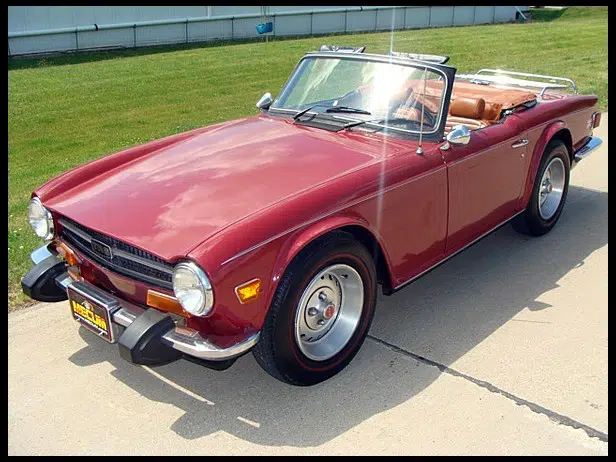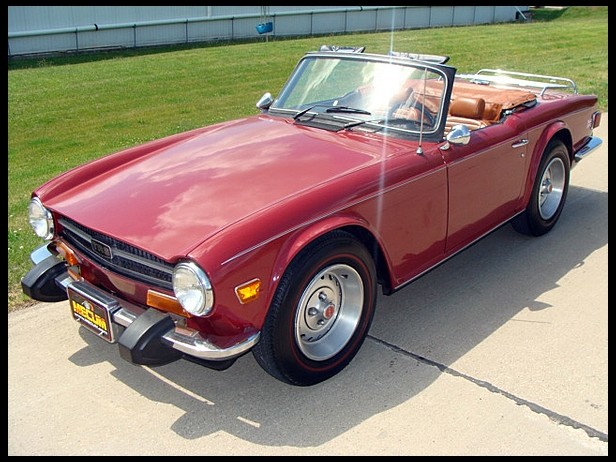 Not everyone considers cars from 1974 to be "vintage" just yet, but from just looking at the internet listing, this appears to be one clean version of the 38-year old TR6. We've seen some very neat TR6 race cars, but some purists might go ape for converting one this nice.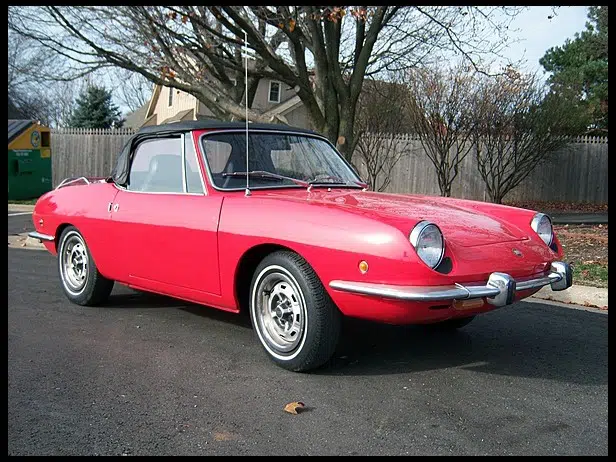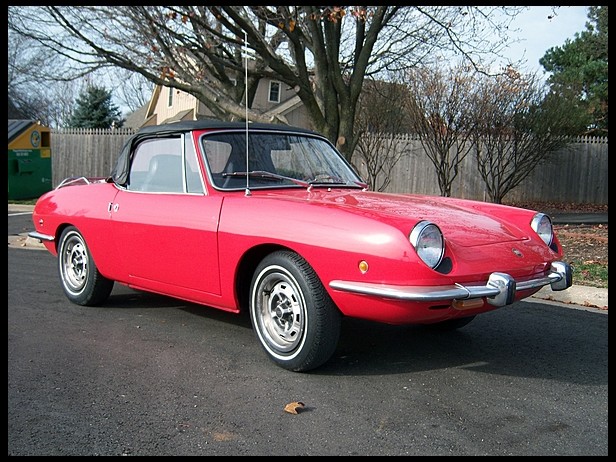 Might not be a great candidate for the race track, but would be a fun paddock cruiser. However, the listing should be an example for all other sellers: when you want to get the most value for your car, try washing & detailing  the engine compartment, or at the very least, sweep the carpets.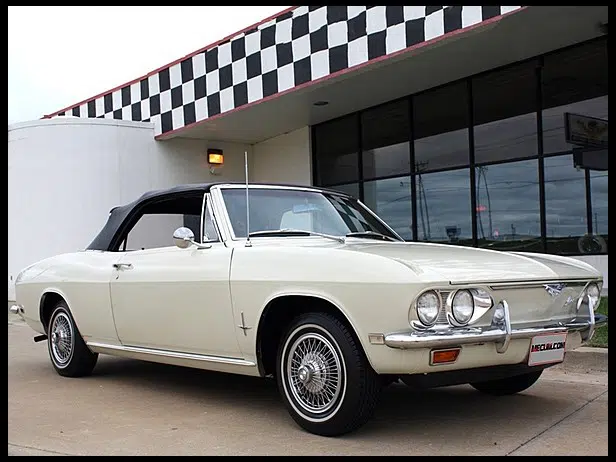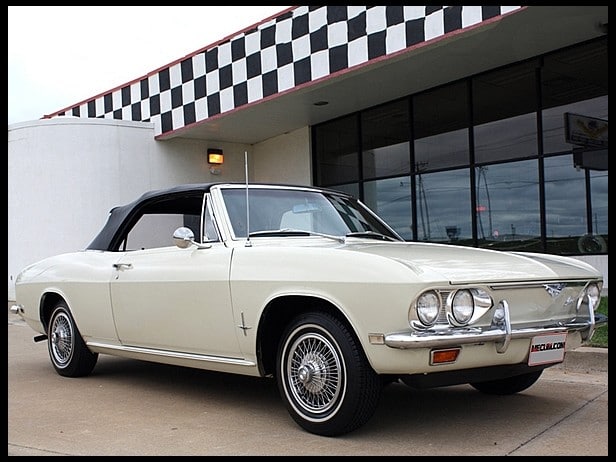 Calling this one a "sports car" is a bit of a stretch, but what the heck. The Corvair was accused of being "Unsafe at Any Speed", so luckily this example wasn't driven very much. With only 27,000 miles on the odometer, this is one fine example of the mid-engined compact. Candidate for a vintage race car? Possible but doubtful. But the wife would love pulling up in the pits behind the wheel.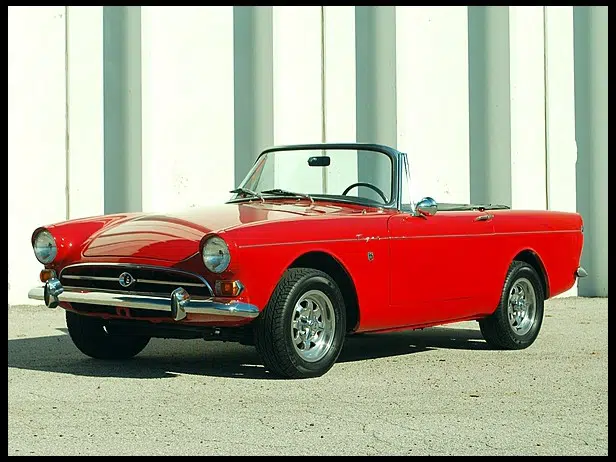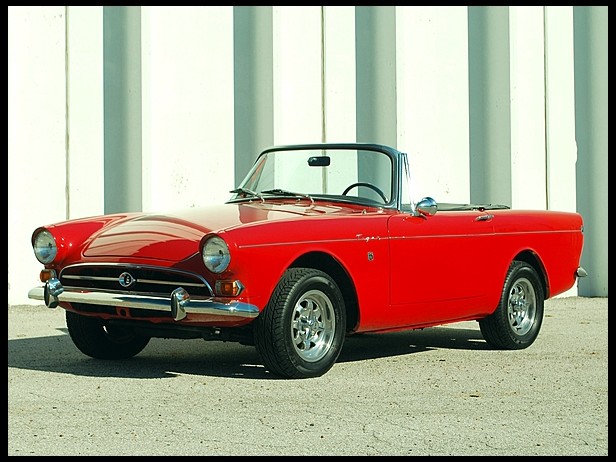 This super-clean example of "the poor man's Cobra" has real potential as a vintage racer, but much like the Triumph, this one is so nice that most folks would have a hard time transforming it into a track-terror. It's got power and it's got pedigree. The only thing wrong with the listing is the fact that somebody in Mecum's web department doesn't know how to properly spell "Carroll Shelby". C'mon guys.
Also crossing the block are no less than 32 pre-1972 Chevrolet Corvettes, so you fans of America's sports car should have plenty of eye candy. The auction takes place December 7-9, 2012 at the huge Bartle Hall Convention Center in downtown Kansas City. For more information, visit the Mecum Auctions website.